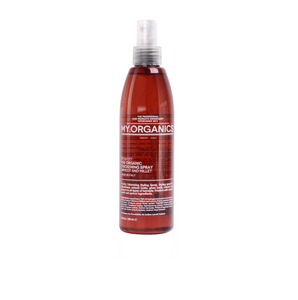 THE ORGANIC THICKENING SPRAY
APRICOT AND MILLET [250ML]
Modelling spray with millet and apricot. Used before drying to create a voluminous or natural look, it adds body, volume and support to all types of hairstyle.
MILLET | Millet has nourishing properties that provides new energy to the hair: they quickly grow stronger and sturdy.
APRICOT | Apricot's oil, rich in oleic acid and Vitamins A and E, gives back brightness to the hair. It is also a great reinvigorating ingredient: it nourishes the hair, strengthening it from the root.
HOW TO USE
Sprinkle the product 3 or 4 times on wet scalp. Gives volume.