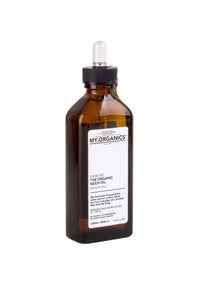 THE ORGANIC NEEM OIL [100ML]
The constant application of Neem Oil on the scalp helps blood circulation, promotes and encourages hair growth.
Lubricating and hydrating the skin of the head you will have less hair brittle, dry, fewer split ends, thinning and minor fall.  The hair and the bulb will be strengthened by appearing healthier and shiny.