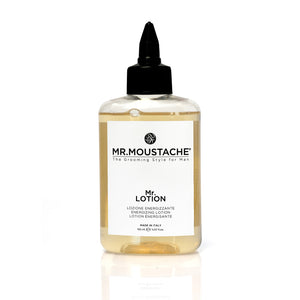 Mr.LOTION Energizing Lotion 150ml
Energizing and toning lotion for the scalp. 
​
Its precious phytotherapeutic formulation with extracts of medicinal plants and flowers of biological cultivation, combined with caffeine, 
creates
an ideal cocktail for stimulating natural circulation of nourishing substances in the scalp.  It strengthens the bulb and helps to keep the skin in good conditions, above all during seasonal changings.  
Besides, it prevents reddening, skin peeling and irritations.  
Hair looks healthy and voluminous.
It is a perfect daily routine.  
It is recommended to apply some drops on the scalp after shampooing, massaging in circular movements with fingertips for some seconds.