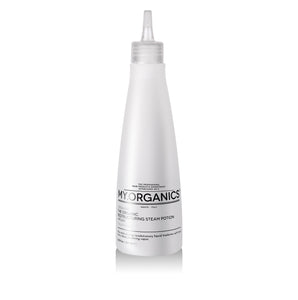 THE ORGANIC RESTRUCTURING STEAM POTION
ARGAN [250ML]
The revolutionary restructuring liquid turned by heat into steam that penetrates deep into the hair fiber thanks to the new hg technology.
ARGAN | Argan oil is extracted from not roasted kernels of the plant, so it keeps its beneficial properties. It helps to invigorate, revitalize, moisturize and brighten every type of hair. It also creates a barrier around the hair, preventing hair loss and promoting growth.