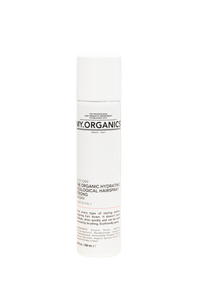 THE ORGANIC HYDRATING ECOLOGICAL HAIRSPRAY STRONG 
ARGAN [250ML]
Fixes every type of styling without weighing hair down. It doesn't leave residuals, dries quickly and can be easily removed by brushing. Eco-friendly Spray.
ARGAN | Argan oil is extracted from not roasted kernels of the plant, so it keeps its beneficial properties. It helps invigorate, revitalize, moisturize and brighten every type of hair. It also creates a barrier around the hair, preventing hair loss and promoting growth.