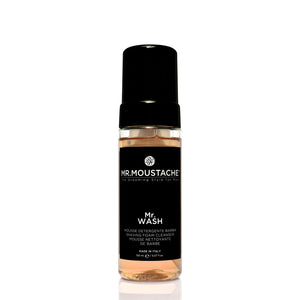 Mr.WASH Shaving Foam Cleanser 150ml
A soft cleaning soap, a foam for beard and skin hygiene.
 It was created to remove the impurities from your beard, softening it and preventing skin peeling and reddening of subcutaneous tissue.  It can be used as a daily soap before applying specific serums or creams.  Thanks to its bam and soothing effect, it is a perfect as a pre and post-shaping cleanser.